Last Friday Kenyon Martin and his rumored-to-be girlfriend Trina were involved in a car accident in Belize.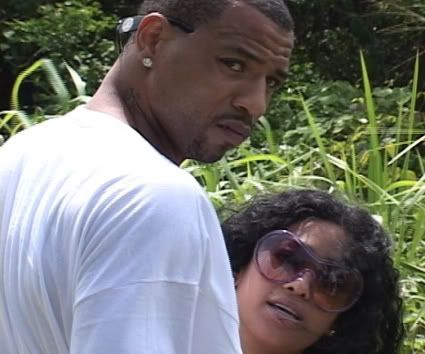 Here are some pictures from the accident: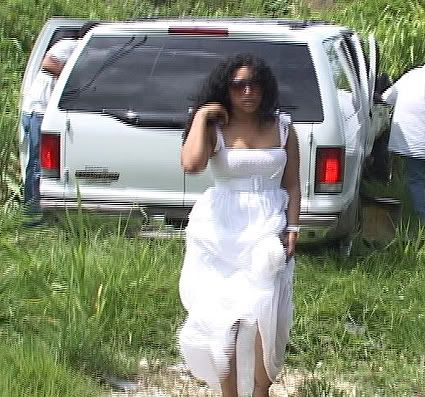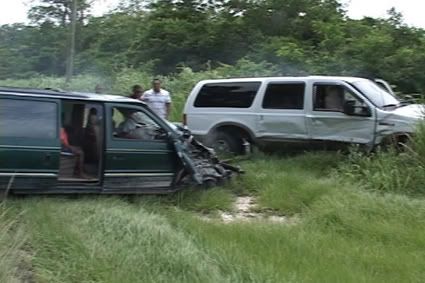 Here's also a snipped of the interview with Kenyon, Trina and a witness on scene.
Raymond Marin, Witness
"As we were coming down from the airport trailing behind the vehicles we see the white car that Trina and Kenyon Martin were travelling in was cutting across and the same time a green van came and they hit each other and they went straight across and one of the children nearly came out of the vehicle because of the impact. It was very very hard and horrifying and hmmm, I still left stunned right now."
But as stunning as it was, Trina got a few minutes later visibly shaken but told me she was unhurt.
Keith Swift,
Trina can you tell us anything about what you just experienced?
Trina, Involved in Accident
"It was just…I don't know."
She was embraced by Kenyon Martin who was also unhurt. The driver of the Excursion, J.A. Jex says he received a minor injury.
But the same couldn't be said for George Abraham. He was driving the minivan with his 12 and 9 year old sons inside. The front side of his vehicle was crushed. His children 9 year old Johnny and 12 year Delane were hurt, and in the moments after the accident he was both angered and in anguish.
George Abraham, Involved in Accident
"I was on my right hand side and this vehicle overtake on this side. That guy was in the wrong in that vehicle. I was on my correct hand. Ahh my shoulder."
Keith Swift,
Who were you with in the van?
George Abraham,
"My two little babies."
Trina and Kenyon Martin left in another vehicle and so did their luggage. The Abrahams meanwhile were assisted by paramedics. 12 year old Delane was seriously hurt and had to be carried on a stretcher. Diane Finnegan is one of the organizers of the visit.