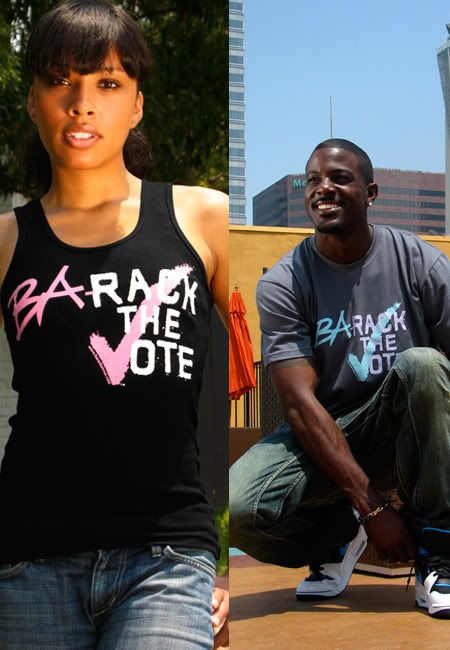 Check out the site if you're interested in a shirt:
http://www.barackawear.com/store/
I'm really feeling the "Barack is my homeboy" and " Barack the Vote shirts" because, he's the best candiate . Ok thats besides the point the creators of "Barack the Vote" T-Shirts are a pair of siblings who have taken there love, support, and devotion of Barack Obama definitely to a new horizon with a line of clothing and accesories.

The co-owner Lauren Broussard says the shirt were designed particular for:
"Voters that cherish and celebrate their passion for music, fashion, art, and culture and freedom".